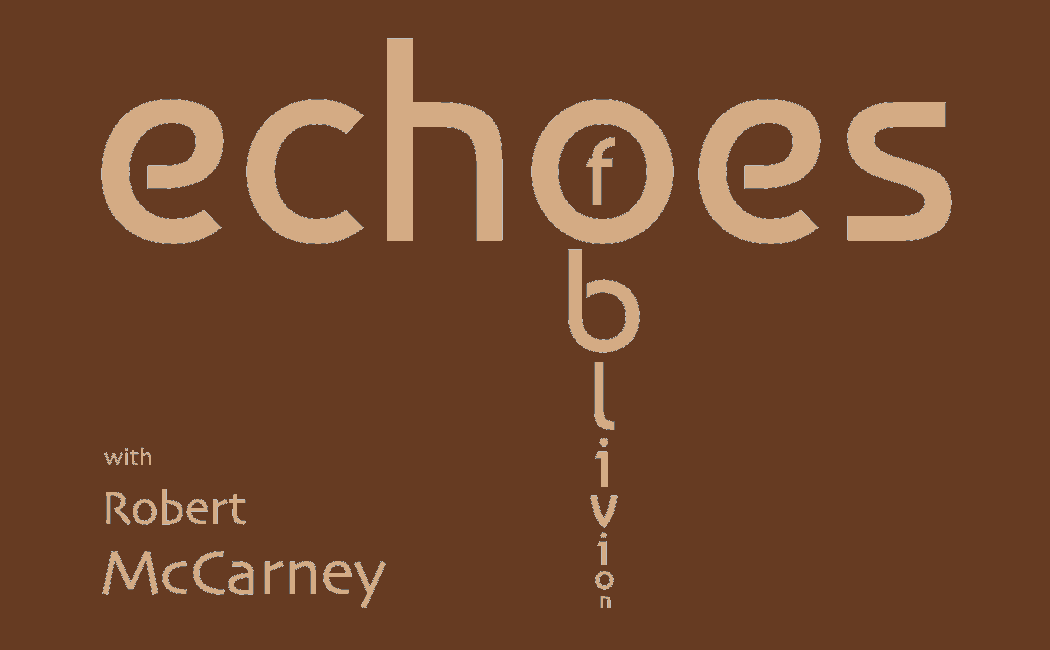 A New Look and Format
Happy New Year to all our readers here at Classical Music Daily and especially on behalf of myself to all the oblivionophiles amongst you. A new year is upon us and as such, in a desire to make this series more regular and structured and likewise wanting to find a more appropriate way to do justice to the sheer cornucopia of music which falls under its remit, my editor and I have decided to give the series a new look and format from now on.
The plan is that, starting today, Echoes of Oblivion will appear here every Sunday with five choice selections of little known or rarely touted music from the twentieth, and occasionally, twenty-first century. To describe any music as little known is clearly very relative and arbitrary. What one listener may consider as little known music another may view as almost mainstream. That being the case, all selections here will strictly be the subjective and personal choice of one listener: myself.
Little known may refer to a particular composer or it may refer to particular works of otherwise very well known composers. The net shall be cast as wide as possible: geographically, stylistically and chronologically. As great a mix as possible among composers, forms, periods and aesthetic will be attempted. The only rules for inclusion in what follows are firstly that the piece was composed in the year 1900 or after and that it has not received anything like the recognition that I believe it is due. No apologies are made for any perceived bias; as I said, all choices are subjective. As much as possible, I will try to draw attention to pieces that have never been, or at least not for a long time, comercially recorded, and in a similar vein I will draw attention to, when I am aware of it, new and future recordings of what can certainly be considered echoes of oblivion.
1: Alberto Ginastera (1916-83):
Violin Concerto, Opus 30 (1963)
On that note for my first choice to get 2023 underway I have chosen a recording released just under three months ago that includes a real rara avis of twentieth century concertante music. It is always an unexpected joy when a modern day record company decides to shine some light on any unjustly neglected music, this feeling is only augmented when it happens to be one of the major record companies that decides to do so and a modern day superstar of the classical music world is placed at the helm of such a project. This is the case with Deutsche Grammophon's latest Hilary Hahn release – Eclipse - which includes a blistering recording of Alberto Ginastera's Violin Concerto. Despite the DG default cover this recording can only receive the very warmest of welcomes here in Oblivionopolis. Indeed so confident seem Deutsche Grammophon of the appeal of this recording that they have given it almost the full Taylor Swiftesque multi-format treatment. When I checked their website they were offering no less than six different versions of this release for would-be purchasers. Some which even include a Hilary Hahn key-ring: imagine that. One can only hope that Hahn, and all concerned in the realisation of this recording, manages to shift as many units of Ginastera's glorious concerto as her million selling younger compatriot. Her performance and this recording wholeheartedly deserve it.
2: Kate Moore (born 1979):
Fern (2013)
I discovered this piece recently whilst investigating the various available recordings of a different piece of music, one which will undoubtedly feature in a future episode of this series. Kate Moore is an English-born, Australian and currently Amsterdam based composer. Intriguingly some of her compositions have Irish titles which leads me to suspect that her surname may be of Irish pedigree. All that as it may be, I have chosen this piece, solely for no better reason, and there is no better reason, than that when I first listened to it, oblivious as I was to its origin and its composer, it made quite an impression on me.
3: Josep Soler i Sardà (1935-2022):
String Quartet No 1 (1974)
The passing of Ned Rorem six weeks ago at the ripe old age of ninety-nine was reported in the music press as was to be expected or at least hoped. Sadly the death of Catalan composer Josep Soler i Sardà at the age of eighty-seven the month previously did not, to the best of my knowledge, receive any such recognition. As far as I am aware, Soler was the last remaining representative of what is referred to in Spain as the Generation of '51 - an epithet which refers to the fact that they all started out on their artistic adventures around that date. Many of them lived very long lives and have only been lost to us relatively recently - proof maybe of mens sana in corpore sano. In 2019 Joan Guinjoan, like his fellow Catalan Soler, passed away at the age of eighty-seven, and in 2021 we lost Josep Mestres Quadreny, Luis de Pablo and Cristóbal Halffter all of whom were in their nineties, not forgetting Antón García Abril who also passed in 2021 at, yes you guessed it, the age of eighty-seven.
4: İlhan Usmanbaş (born 1921):
Gençliğe Hitabe (1973)
While Ned Rorem was still with us, many may have thought that he was the grand old man of twentieth century music. Not so, neither then, and I am delighted to say, nor now. For me that accolade belongs to the now centurion Turkish composer İlhan Usmanbaş. The above CD may be hard to find as I don't believe it received any distribution outside of Turkey but do try to seek out its contents at least. The piece I have selected is a setting of Mustafa Kemal Atatürk's famous Appeal to the Young of Turkey which he delivered at the end of a mammoth session in parliament in 1927 and which since then has been a central, founding indeed iconic document in modern Turkish nationalist ideology. Not for nothing will you find its words framed on the wall in every Turkish classroom along with the Turkish flag, the text of the national anthem and a photograph of Atatürk himself. Apart from some wonderful music, this CD is also notable for the conducting of İnci Özdil (born 1960), the first Turkish woman ever to conduct a symphony orchestra in Turkey.
5: Paul Dessau (1894-1979):
Lanzelot (1969)
I started with a recently released echo of oblivion and I finish today with another which is soon to be released - in this case on Friday 13 January 2023. This is, I believe, the first ever commercial release for a very important score in the large catalogue of Paul Dessau. Lanzelot was first premiered in Berlin and after a few performances elsewhere it then seems to have disappeared without trace until four years ago when on the fiftieth anniversary of its original production it was revived in Weimar. Those same Weimar forces are responsible for this recording. I don't know it if is a live recording or one that was made in the studio at the same time. Either way both Audite and everyone involved in the Weimar production are to be gratefully applauded for the realisation of this courageous and demanding endeavour.
The opera is based on a play by Russian writer Yevgeny Schwartz - another son of Kazan - titled The Dragon from which Heiner Müller and Ginka Tscholakowa extracted a libretto. Lanzelot is a political allegory about power and fear and how these forces operate on people's minds; how indoctrination can make anything seem normal, and how people will resist change, even when such change is in their best interest, based on the reasoning of better the devil, or dragon, you know.
Copyright © 1 January 2023 Robert McCarney,
León, Spain