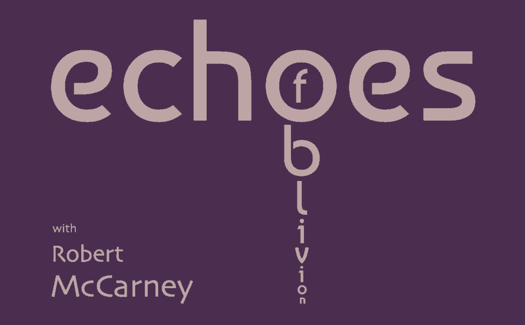 Going for a Song
The spur for this week's selection – and associated ramblings – is a very welcome new CD released two days ago that is a marvellous compendium of the great art of song. As many of the greatest art songs are settings of words not originally written in English, this state of affairs leads me to reflect upon the art, yes I say art, of translation. The late Javier Marías in his last column for El País talked about how badly paid translators are. This reality and the fact that so many translations, especially in booklet notes for classical music, are so unacceptably atrocious, makes plain that the modern world does not take the importance of translation seriously enough or realise just what a precious art it is when done well or, more prosaically, what a most noble endeavour when merely done correctly. This sorry situation is only made more lamentable in the English-speaking world; many of whose denizens seem to take some kind of obtuse pride in remaining stubbornly monolingual. A man who created the lyrics for many of the greatest songs ever composed once wrote:
Wer fremde Sprachen nicht kennt, weiß nichts von seiner eigenen.
Music may be a universal language but poetry is not and as such the greater the poet the greater the translator needed and the greater the gratitude owed to them by readers.
1: Nikolai Medtner (1880-1951):
Three Heine Poems, Opus 12 (1907)
The instrumental music of Nikolai Medtner has long been cherished in Oblivionopolis. However, until this series started three years ago I was basically oblivious to his songs and as such this brilliant series has been little short of a revelation. This fourth installment sees Ekaterina Levental and Frank Peters turn their attention to Medtner's German affiliations. Like Alfred Schnittke, to a degree, Medtner's German heritage seems to have been almost as important as that which he received from mother Russia.
As I mentioned while talking about the onerous task of setting Wallace Stevens in Sound Below Zero, choosing to transform the words of the greatest poets into song is truly one of the most difficult assignments any composer can set themselves. It is testament to Medtner's talent and total sense of artistic mission that he invariably only ever set the very greatest poets. For example it is quite incredible just how many facets of Heine's genius Medtner manages to squeeze into this trio of songs which lasts little more than five minutes all told, or sung. Heine's chilling yet knowingly humourous way of viewing life free of all illusions, his extraordinary juxtaposing of tumultuous human emotions against the utterly pitiless indifference of nature, his crushing but so beautifully written lack of any kind of sentimentality in the face of total meaninglessness, it's all here. They say the devil has all the best tunes. I think he gave them all to Heine and on this occasion Heine lent a few to Medtner.
Among the publicity I read for this release, it was claimed that this is the last volume in the series. I sincerely hope this is not true and more importantly it does not make sense as we are still missing some songs such as Medtner's settings of Nietzsche and his very last published opus. That being the case let's hope we can expect another volume in this brilliant series this time next year. Until then enjoy what this duo have graciously and gratefully given us so far.
2: Deirdre Gribbin (born 1967):
Gifts of Rain (2012)
As someone who bristles at the automatic and senseless description of rain as 'bad weather' and who thinks this universe has few experiences to offer as joyous and as stirring as a cloudy sky, the title of this piece alone is cause for celebration. Indeed the following description of rain by my compatriot John Banville expresses my feelings on this matter better than I ever could:
This miracle of water falling out of the sky, a free and absurdly lavish, indiscriminate benison.
The poem Gifts of Rain was originally published as part of Seamus Heaney's 1972 collection Wintering Out. Forty years later his compatriot Deirdre Gribbin chose to set it as part of her song cycle Island People. Her choice of instrumentation, string quartet and trumpet, and the effects they create is wonderfully evocative and a perfect foil for the soprano's singing of Heaney's words:
... all-night roaring ...
... breathing its mists
through vowels and history.
a mating call of sound
rises to pleasure me ...
There is too much in this poem, especially for someone with my upbringing, and more than Gribbin elects to set, to go into here but Gribbin's song is a wonderfully redolent reminder and enactment of the unparalleled visceral joy of standing on the shore of the Irish Sea and being absolutely battered by all that the elements in full fury have to throw at you.
3: Rudolf Escher (1912-80):
Songs of Love and Eternity (1955)
From one side of the Atlantic to the other (although Heaney, ironically, was closer to the Pacific when he composed Gifts of Rain). I can still vividly remember how the discovery of the poetry of Emily Dickinson hit me like a sledgehammer when I was eighteen years old. Here and now I can't think of any English-language poet whose words make such uniquely magical music and as such it takes a brave composer to set them. On the evidence of this short collection Rudolf Escher was more than up to the task. His choice of mixed choir allows Dickinson's saturated syllables to swim in some marvellously molten music: A music as of tunes blown tremulous in glass.
To make a prairie it takes a clover and one bee, -
One clover, and a bee,
And revery.
The revery alone will do
If bees are few.
And of course revery rhymes with Emily.
4: Charles Ives (1874-1954):
Sunrise (1926)
A generation younger than his fellow New Englander, Charles Ives likewise possessed Dickinson's total individuality. This song demonstrates it as well as anything he wrote. Written in 1926, it was his last composition; anything he worked on subsequently was tinkering or reworking of previous compositions. It is written for the highly unusual combination of violin, piano and solo voice and the lyrics were penned by Ives himself. It does a wonderful job of recreating that liminal world when sleep is still stuck like syrup to slowly waking consciousness. Here it is performed perfectly by one of the greatest ever song duos: mezzo Jan DeGaetani and pianist Gilbert Kalish.
5: Mikhail Nosyrev (1924-81):
The Song of Triumphant Love (1969)
My final selection for today is a song in name only. In reality it is a ballet score for full orchestra. The title is from a story by Turgenev. It is an extraordinary score in itself and more so in how it differs totally from most of Mikhail Nosyrev's incredible symphonic music; symphonies which I hope to try to do justice to in future contributions here, or maybe I will need to start a separate feature to do that.
Nosyrev's life is another chilling chapter in that multi-volume horror story known as the Soviet Union, a reality which makes this music all the more unexpected. Maybe this is socialist realism at its height? I don't know and more importantly I don't care. I have included it here simply because it is one of the most heart-meltingly gorgeous scores I know and deserves to be better known as does everything written by this unique genius.
Copyright © 26 February 2023 Robert McCarney,
León, Spain