Lawrence Leonard
Asked by Bernstein to première West Side Story in London, the British conductor, cellist, composer, teacher and writer Lawrence Leonard was also a close friend of cartoonist Gerard Hoffnung, and became involved, both as conductor and composer, with the notorious South Bank 'Hoffnung Concerts' in the late 1950s and early 1960s. He later toured Hoffnung performances with Annetta Hoffnung.
Lawrence Leonard gave guest performances with all the major UK orchestras and he toured extensively, especially in former East Germany. His arrangement for piano and orchestra of Mussorgsky's Pictures at an Exhibition has been broadcast internationally.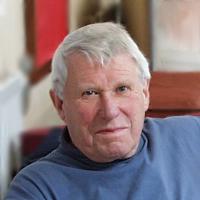 Known popularly as 'Frankie' (originally to avoid a mix-up with an uncle of the same name, also a professional cellist), he was assistant to Barbirolli and the Hallé orchestra, Professor of Conducting at the Guildhall School of Music and Drama, and regularly conducted the Royal Academy of Music Chamber Orchestra. In the 1980s and 90s, he ran the chamber orchestra, wind group and conducting classes at Morley College, giving selflessly of his time to run a unique weekly practice orchestra for his students.
Lawrence Leonard was born on 22 August 1923 and he died on 4 January 2001, aged 77. A memorial concert was given by the Morley Chamber Orchestra in Southwark Cathedral, London, on 15 March 2001.
A selection of articles about Lawrence Leonard


CD Spotlight. Farrago of Fun - The Hoffnung Music Festival Concert, recommended by Howard Smith. '... though these show their age, the sound remains adequate.'